The Pinball Arcade
The Pinball Arcade features exact recreations of the all-time greatest pinball tables from Williams®, Bally®, Stern®, and Gottlieb® together in one game. Every flipper, bumper, sound effect, and display pixel has been painstakingly emulated in astonishing detail! The Pinball Arcade is available for most game consoles, mobile phones, and tablet computers, including the iPhone®, iPad®, Android® Phones and tablets, the Amazon Kindle Fire™, as well as the PlayStation4®, PS Vita®, Xbox One®, and Macintosh®.
Download the Pinball Arcade today and get the amazing Tales of the Arabian Nights table for free!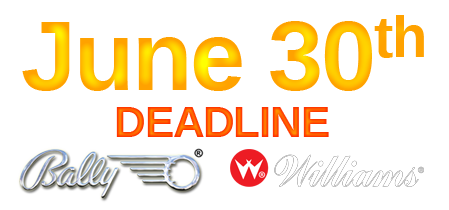 You only have until June 30th, 2018 to purchase Bally and Williams tables!
More Info >>
Online Store
If you've ever wanted some Pinball Arcade apparel or accessories, it's now possible! We've set up an online store and will be adding more to it over time.