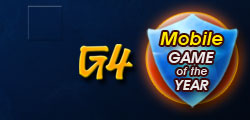 News
Official Statements, News Releases, Press & Newsletters
September 2, 2014
We just launched the T2 Kickstarter supporters tournament for those that backed at the 75+ level.
We are giving away Season One Pro passes the the top 20% and a special grand prize to each of the winners of the PSN and Mobile tournaments.
Good luck backers!!!
August 29, 2014
Are you ready for the spooky season? We are very excited to announce that Bram Stoker's Dracula™ will be the next table to join your Pinball Arcade collection.
August 29, 2014
Guess what game landed a top five spot for best videogame song? Try to guess before watching the video.
No cheating! Hint: It wasn't originally a videogame.
August 26, 2014
Congratulations to the top ten of each tier in the latest mobile tournament! Great Job everyone! GOLD: dylan_h Toolinit Crusty Booger 9u1d0 Tripple I RockinRobin pinballchris geohoo samuel lee West_Tiger SILVER: Tensikka wyokid Alber redness sprkrt vegan law lilyjane13 Fioresa TomL chocky909 BRONZE: NJC CarShark aspiratatator Bends 2Hot4U gillaspie00 barbatopo TheForce Dr MacBall CrimsonBullseye
August 22, 2014
We just launched a week long timed tournament for PS3 and Vita! Get in there and log some points!!! Black Knight 2k WHO dunnit Pin*Bot Twilight Zone Black Hole Flight 2k Black Knight White Water
August 20, 2014
Today we are proud to announce that we are running the Summer Sale for mobile devices and Steam until September 2nd! 50% off - Season One 50% off - Season One Pro Android: Get Ripley's Believe it or not!, Black Hole and Theatre of Magic for only 99¢ iOS: Get Ripley's Believe it or not!, Black Hole and Theatre of Magic for FREE!
August 20, 2014
Hey PS3/Vita and PS4 fans! Pinball Arcade is part of the PSN summer sale going on right now! Check out what's on sale! PS3, Vita and PS4: Free - Base Table pack 50% off - Season One 50% off - Season One Pro 50% off - Season One Pro Upgrade This is a great time to get friends and family in on the action!
August 17, 2014
Here is a hint for the next table coming to The Pinball Arcade.
Can you guess it? The NEXT mobile free to play table of the month is Dr.
Dude™!
August 15, 2014
Hey everyone! We just launched a mobile timed tournament! You have until 8/22 to post the highest score possible on each table.
Good luck! Tables: Diner Medieval Madness Pin*Bot Twilight Zone Black Hole Flight 2k Black Knight White Water
FAQs:
How do you choose what tables to re-create?
You can help! We listen to a lot of feedback from the community. We want to build tables that are fun and popular, but we also look at rare and hard to find tables. Join the independently run community at PinballArcadeFans.com
I just installed the Pinball Arcade on my new mobile device and all or some of my tables are missing.
This happens because there is a free version of the app and a seperate paid version. Make sure you are using the version that you originally used to purchase your tables.
Can I transfer my purchases to a different platform?
Unfortunately the markets do not share purchase information, the tables are tied to the market of original purchase.
Can you tell me what tables you are going to be releasing in the future?
We are not allowed to discuss what tables we are working on, but we can tell you that we are working on an exciting line-up. Closer to release we often provide hints for the upcoming table pack.
Why isn't Xbox updated?
We are very well aware of the situation on Xbox, which has prevented us from updating the Pinball Arcade with current tables for some time. This is due to legal problems with Microsoft and Crave and we must wait for legal resolution while we consider other options. Recently we have had some very promising developments in this area which may make a full update to the Xbox possible later this year.