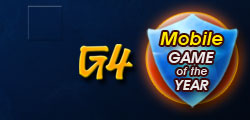 News
Official Statements, News Releases, Press & Newsletters
September 29, 2014
The Addams Family Kickstarter is 77% funded with 13 days to go!
September 26, 2014
Elvira Scared Stiff™ is the next Free Table of the Month! As always, our Table Hint uses the theme from our next free Table, but leaves a little clue as to what table we'll be developing next...
Can you guess? Dr.
Dude™ is currently the Free Table of the Month! (Steam & mobile only)
September 25, 2014
Hey fans! Check out the awesome BlahCade podcast featuring an interview with Bobby King! Don't forget to follow the awesome personalities on twitter as well! @BlahCade @shutyertraps @jaredmorgs @drecksclown @neglectoid
September 23, 2014
We are very proud to announce that High Roller Casino™ and Lights...Camera...Action!™ are now available on PS3/Vita in North America! SCEE is scheduled for tomorrow (24th). High Roller Casino™ (2001): puts players in the roll of a high stakes gambler with money to burn.
Conceptualized by Jon Norris and designed by Keith P.
Johnson, this awesome game from Stern® allows players to experience all of the glamour of a real Las Vegas casino! Featuring gorgeous graphics and spectacular audio effects, this table has a deep rule set with four different 4-Ball Multi-Ball modes and six of the most popular casino games played in real casinos.
These games include Blackjack, Poker, Hi-Lo and Craps.
The Playfield even includes a functioning Roulette Wheel and Slot Machine! Be a winner with…High Roller Casino! Approximately 1,200 units of this table were produced. Lights...Camera...Action!™ (1989): is another great game from Gottlieb® that was designed by Jon Norris.
It puts players in the role of a Director challenged with finishing an exciting action movie.
This is accomplished by completing classic action movie scenes such as a gunfight scene, stunt scene and a foot chase scene on the stairs.
This innovative table features many industry firsts including flood lights on the back box, a rotating mini-playfield, a player interactive lightbox animation and ball jets, which launch balls back at players.
This was also the first table to include a Catch-Up feature, giving players of all skill levels a chance in multiplayer games.
1,708 units of this table were produced.
September 20, 2014
The Addams Family® Kickstarter had a great first week! We need your help to bring The Addams Family® pinball table to game consoles and mobile devices for a whole new generation to enjoy!
September 18, 2014
Hey Pinball fans! Since the Addams Family Kickstarter is currently running, we though you might be interested in a great Addams Family tutorial to introduce you to the real machine! You can see THE POWER in action and get a better understanding of why this table was the most popular of all time!
September 17, 2014
We are very proud to announce that Bram Stoker's Dracula™ has been released for iOS, Android, Amazon, Steam (PC & Mac) and OUYA!!! Bram Stoker's Dracula™ (1993): is based on the hit movie of the same name.
Designed by Barry Oursler and Mark Sprenger, this fast playing table features a stunning playfield with an eerie graveyard, Dracula's Manor, Transylvania Castle and Dracula himself in his coffin! Three amazing Multi-Ball modes can be active simultaneously for Multi Multi-Ball™, which increases the values of Jackpots and other shots in the game.
The unique, Mist Multi-Ball feature begins by the floating of the mystical, magnetized ball from Dracula's Castle through the green mist across the playfield to the Abbey.
Knocking this ball off its path activates this one-of-a-kind mode.
This is a game you can really sink your teeth into! 6,801 units of this table were produced.
September 15, 2014
Hey Fans! We need your help to spread the word about the Addams Family Kickstarter! Please up-vote and comment on our Imgur post! Every up-vote gets it hundreds of views! http://imgur.com/gallery/IDeF0sV
FAQs:
My tables are missing on iOS. Where did they go?
Make sure you are logged into iTunes with the same apple ID used to purchase your tables originally. There is a 99¢ version and a free version of Pinball Arcade available in the App Store. Make sure you are using the version where you originally purchased your tables.
How does the PS4 discount work?
If you purchased all the tables from Season One individually or through season pack on PS3, you can purchase Season One Basic/Pro on PS4 for 50% off. The discount is currently unavailable in SCEE (European) regions. We have notified Sony and should have it fixed soon.
How do you choose what tables to re-create?
You can help! We listen to a lot of feedback from the community. We want to build tables that are fun and popular, but we also look at rare and hard to find tables. Join the independently run community at PinbalLArcadeFans.com
I just installed the Pinball Arcade on my new mobile device and all or some of my tables are missing.
This happens because there is a free version of the app and a seperate paid version. Make sure you are using the version that you originally used to purchase your tables.
Can I transfer my purchases to a different platform?
Unfortunately the markets do not share purchase information, the tables are tied to the market of original purchase.
Can you tell me what tables you are going to be releasing in the future?
We are not allowed to discuss what tables we are working on, but we can tell you that we are working on an exciting line-up. Closer to release we often provide hints for the upcoming table pack.
Why isn't Xbox updated?
As many of you know, we ran into a huge problem when Crave, our previous Xbox 360 publisher, declared bankruptcy. It took us quite a while to find a new publisher, but we finally managed to make a deal with a good publisher, and are currently working on bringing the game up to date for the Xbox 360. We still have some testing to do before the final submission, but we're getting much closer. When the game returns to the store, all currently released tables will be available for purchase. Thanks for bearing with us during this difficult transition.
Where can I submit bugs?
You can either send us a message on facebook, post to our wall to see if others are having the same issue, or email us at support@pinballarcade.com, all of those are checked daily.
When will the graphics on PC be updated to the level of the PS4 version?
Right now we're focusing on the xbox 360/xbox one releases, once the Xbox One version is released, we'll be taking the time to update the PC version.
Why aren't there tournaments for PS4?
There will be soon, we're working on getting them added.
The game is running slow on my computer, what can I do?
If your computer isn't quite powerful enough to run the game at max settings, the configuration menu (selectable by right clicking the game in your library)has many options and adjustments to help boost performance, try turning off post processing, ball reflection, anti-aliasing, and anisotropic filtering until you get a playable framerate.
I am having problems with content I've purchased, who do I contact?
Account issues are addressed by our team at support@pinballarcade.com
Why don't you re-create more EM tables?
While we love all kinds of pinball from every era, as do many of our fans, most people don't seem to be as intrigued by them as they are with solid state tables. That is not to say we'll never release another EM, but it is the reason that those that are in the game are so sparse.
The PS3 version seems to lag a little when I press the flipper buttons, why?
This is a known issue, and it has to do with the way the PS3 renders our game, the best way to reduce the lag is to use"game mode" on your TV if available, and make sure that all video/movie enhancing effects and features on your television are turned off.
I just got a really good score, why is it not showing in the leaderboards?
The leaderboard server updates every few minutes, if your score doesn't show up immediately, don't worry, give it 5-10 minutes and check again.
What's going on with the Wii-U version?
We are still planning to release the Wii-U version of Pinball Arcade, hopefully by the end of the year, we realize that our Wii-U fans are anxious to get their hands on it but it's not quite ready yet, Xbox One has been our main focus and that hurdle is nearly complete.
Will there ever be a 3DS version?
The 3DS is not powerful enough to run the emulation we use in our game, but in the future we may consider porting the scripted tables to the 3DS, if time allows.
What about the linux version you guys mentioned?
We do plan on releasing a version for linux, however the priority of the linux version is low in comparison to the new consoles that we're working on. Once we've managed to release on the major consoles we'll have more time to invest in new platforms.
What about Indiana Jones and The Simpsons Pinball Party?
These are two of the most requested tables out there, after the Addam's Family which we've finally managed to get everything situated for except the kickstarter, which is going well and looks like it will fund. Provided TAF funds, we'll be looking to get another kickstarter-worthy table out there in the future, and both of these are at the top of the list. The Simpsons Pinball Party is much more likely due to the fact that previous attempts to even get a price for the licensing of Indiana Jones haven't beared fruit. If we can find a way to make it happen though, we'd love to bring Indiana Jones to the game as well.
Why aren't there any Data East, Sega, or Capcom tables in the Pinball Arcade?
We're hoping to change that in the future, many of the tables from those companies carry with them heavy licenses, and Capcom's tables require a great deal more horsepower to emulate than, say, Williams or Bally... with recent advances in tech however it may be possible soon.