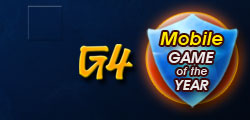 News
Official Statements, News Releases, Press & Newsletters
July 28, 2014
Congratulations to the top ten of each tier in the recent mobile tournament! Don't forget we have a PS3/Vita tournament currently going on.
Good luck everyone! GOLD: dylan_h Toolinit maestroreese Crusty Booger Tripple I Pop Sergeant aspiratatator switch3flip Peter Williams Acctarheel SILVER: Reverend Marshall Hamer multibrawlr jujumon Doveton73 pcmaster West_Tiger bob Dom HAGE BRONZE: lilyjane13 OverSoftNL Tensikka sprkrt knight3 wyokid Pop Wiz Tos strells DunnyD
July 27, 2014
We launched a timed PSN tournament for PS3/Vita that goes until this Friday august 1st.
Get in there and rack up those scores!!! Tables: Junk Yard High Speed Gorgar Funhouse Tales of the Arabian Nights No Good Gofers Cactus Canyon Genie
July 25, 2014
We held a poll earlier this year to help us decide on one of the upcoming tables to be released.
We are very excited to announce that Diner™ by Williams® will be the next table to join your Season Three collection! Thank you PinballArcadeFans.com for hosting the poll!
July 22, 2014
Hey PS4 Fans! We are proud to announce that Black Knight 2000™, Who dunnit™, High Speed™, and Junk Yard™ are now available on PSN North America. SCEE will be getting the tables tomorrow!
July 19, 2014
We launched a mobile timed tournament yesterday! You have until 7/25 to post the highest score possible on each table.
Good luck! Tables: High Roller Casino Cirqus Voltaire Gorgar Funhouse Tales of the Arabian Nights No Good Gofers Cactus Canyon Genie
July 19, 2014
Hey Android users! The latest issues with the the game should be fixed.
Click the link below to download the latest version from the Google Play store.
July 15, 2014
We are proud to announce that Black Knight 2000™, Who dunnit™, High Speed™, and Junk Yard™ are now available on PSN North America for PS3/Vita. PS4 will be getting the same set on July 22nd! EU: 16th for PS3/Vita and 23rd for PS4.
July 12, 2014
High Roller Casino™ has just been released for iOS , Steam (Mac/Windows), Mac App Store, Google Play, Amazon and coming soon on Ouya! High Roller Casino™ (2001): puts players in the role of a high stakes gambler with money to burn.
Conceptualized by Jon Norris and designed by Keith P.
Johnson, this awesome game from Stern® allows players to experience all of the glamour of a real Las Vegas casino! Featuring gorgeous graphics and spectacular audio effects, this table has a deep rule set with four different 4-Ball Multi-Ball modes and six of the most popular casino games played in real casinos.
These games include Blackjack, Poker, Hi-Lo and Craps.
The Playfield even includes a functioning Roulette Wheel and Slot Machine! Be a winner with...
High Roller Casino! Approximately 1,200 units of this table were produced. Check out this footage of High Roller Casino™ in action!
July 10, 2014
Come hang out with us right now on twitch! We are going to be giving away free copies of the new table! :-D
FAQs:
How do you choose what tables to re-create?
You can help! We listen to a lot of feedback from the community. We want to build tables that are fun and popular, but we also look at rare and hard to find tables. Join the independently run community at PinballArcadeFans.com
I just installed the Pinball Arcade on my new mobile device and all or some of my tables are missing.
This happens because there is a free version of the app and a seperate paid version. Make sure you are using the version that you originally used to purchase your tables.
Can I transfer my purchases to a different platform?
Unfortunately the markets do not share purchase information, the tables are tied to the market of original purchase.
Can you tell me what tables you are going to be releasing in the future?
We are not allowed to discuss what tables we are working on, but we can tell you that we are working on an exciting line-up. Closer to release we often provide hints for the upcoming table pack.
Why isn't Xbox updated?
We are very well aware of the situation on Xbox, which has prevented us from updating the Pinball Arcade with current tables for some time. This is due to legal problems with Microsoft and Crave and we must wait for legal resolution while we consider other options. Recently we have had some very promising developments in this area which may make a full update to the Xbox possible later this year.