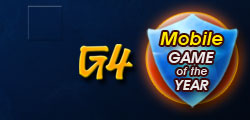 News
Official Statements, News Releases, Press & Newsletters
March 5, 2015
We're proud to announce the re-release of Ghostbusters™ Pinball on iOS and Android.
This original table garnered a lot of attention when we released it last year, and now it's back! You asked, and we listened. For a limited time, you can now do away with tokens and buy the table to enjoy unlimited play for just $4.99! iOS: https://itunes.apple.com/ph/app/id928085375 Google Play: https://play.google.com/store/apps/details?id=com.farsight.GhostBustersPinball.javaProject OUYA: https://www.ouya.tv/game/Ghostbusters-Pinball/
February 27, 2015
We just launched a week long timed Mobile tournament! Get in there and rack up those scores!!! Tables: The Addams Family® Lights, Camera, Action™ Whodunnit™ Black Knight 2K™ Diner™ Dracula™ Fish Tales™ Black Rose™
February 25, 2015
Wondering which pinball tables to start with? Retro has you covered!
February 21, 2015
Hello Kickstarter backers! :-) Thank you for your patience as we get the game out to everyone.
Our community staff is small and the job is big.
We will be rolling out unlocks all night long. Long live Pinball!
February 21, 2015
The Addams Family® has been released for iOS, Android, Amazon, Steam (PC & Mac) and OUYA!!! The Addams Family® (1992): is considered by many to be the best pinball table of all time, which is backed up by the fact that it broke all previous sales records for flipper games.
Based on the movie of the same name released in 1991, this is a brilliant design from Pat Lawlor and Larry DeMar.
All of the memorable characters and themes from the film are perfectly integrated into an incredible gameplay experience.
Notable features include the first ever optical target bank, ball affecting magnets under the playfield and the "Thing" hand that comes out of its box to magnetically grab the ball! The "Thing Flips" is an exclusive Williams® / Bally® innovation.
Using advanced artificial intelligence systems, the game learns to shoot the ball into the Swamp from the upper left flipper.
20,270 units of this table were produced. Kickstarter backers: We will be unlocking your rewards shortly.
You will be notified via Kickstarter.
Thanks!
February 19, 2015
Going live with #TheAddamsFamily #Pinball table in T-30 minutes! http://twitch.tv/farsight_studios
February 19, 2015
You don't want to miss the Twitch stream today at 3:00pm PST! We will be playing The Addams Family and showing off the awesome new custom balls!
February 16, 2015
Hey Everyone! We will be streaming the new Addams Family™ pinball this Thursday (2/19) at 3:00pm PST! Come hang with us for a chance to win a copy of the table and other in-game swag! We have lots to show you, so set a reminder!!! http://www.twitch.tv/farsight_studios See you there!!!
February 14, 2015
Check out the Addams Family™ feature at Forbes.com!
February 12, 2015
Brunswick® Pro Bowling is now available for Google Play, iTunes and the Amazon App Store! #bowling #mobilegame
February 11, 2015
First glimpse of The Addams Family™ with Family Gamer TV!!! #pinball #indiedev #PS4 #Steam #XboxOne #kickstarter
February 9, 2015
Finalized Big Lebowski playfield!!! #BigLebowski #pinball #arcade #thejesus #thedude #abide
February 9, 2015
Without further delay, we just launched a week long timed PS3/Vita tournament! Get in there and rack up those scores!!! Tables: Fish Tales™ High Speed™ Bride of Pin*bot™ Tee'd Off™ Eldorado City of Gold™ Gorgar™ Centaur™ Big Shot™
February 2, 2015
Hey iOS 64 bit users! We just put a fixed version up that should solve the crashing bugs.
We are very sorry for the inconvenience.
Happy pinballing! :-D
January 30, 2015
We just launched a week long timed tournament for Mobile! Get in there and rack up those scores!!! Tables: Starship Troopers™ Earthshaker™ Bride of Pin*bot™ Tee'd Off™ Eldorado City of Gold™ Gorgar™ Centaur™ Big Shot™
January 24, 2015
We are very proud to announce that Starship Troopers™ has been released for iOS, Android, Amazon, Steam (PC & Mac) and OUYA!!! Starship Troopers™ (1997): features the license for the popular film of the same name released in 1997.
Designed by Joe Balcer and Joe Kaminkow, this table conveys the style and feel of the movie with its vibrantly colored playfield, music from the movie and custom speech.
The gameplay features hard core Sci-Fi action with three Flippers, high scoring Nuke 'em rounds, four unique Multi-Ball modes, a moving Warrior Bug live fire battle simulator and a Brain Bug that pops out of the playfield! Starship Troopers has appropriately been described as easy to play but hard to master.
January 22, 2015
Come hang with Badger and Mike in 15 minutes! We well be showing off the new Starship Troopers table and giving away some free copies! http://www.twitch.tv/farsight_studios
January 22, 2015
We will be streaming the new Starship Troopers™ table today at 3:00pm PST! http://www.twitch.tv/farsight_studios #StarshipTroopers #WouldYouLikeToKnowMore
January 18, 2015
One of the best! #Metallica #Pinball #Arcade #Stern #AE15 #Metal http://t.co/f0xk3sFPvq
January 18, 2015
Too fun! #Hulk #Marvel #Stern #Pinball #ArcadeExpo #Arcade #AE15 http://t.co/IwF05wZjzj
January 17, 2015
What an amazing show! www.arcadeexpo.com
January 16, 2015
Our booth is right next to #WalkingDead and #Mustang #pinball #AE15 #arcade
January 16, 2015
This is going to be a fun weekend. http://www.arcadeexpo.com
January 16, 2015
We are attending the Arcade Expo in Banning CA this weekend! We encourage all our fans to join us in breaking the world record for the most people playing pinball simultaneously! It's going to be a blast!
January 13, 2015
The fans have spoken! We will be adding the highly requested Xenon™ to your Pinball Arcade collection! http://pinballarcadefans.com/showthread.php/9402-Top-3-Showdown-Farsight-s-Official-Pre-1980-Poll
FAQs:
My tables are missing on iOS. Where did they go?
Make sure you are logged into iTunes with the same apple ID used to purchase your tables originally. There is a 99¢ version and a free version of Pinball Arcade available in the App Store. Make sure you are using the version where you originally purchased your tables.
How does the PS4 discount work?
If you purchased all the tables from Season One individually or through season pack on PS3, you can purchase Season One Basic/Pro on PS4 for 50% off. The discount is currently unavailable in SCEE (European) regions. We have notified Sony and should have it fixed soon.
How do you choose what tables to re-create?
You can help! We listen to a lot of feedback from the community. We want to build tables that are fun and popular, but we also look at rare and hard to find tables. Join the independently run community at PinbalLArcadeFans.com
I just installed the Pinball Arcade on my new mobile device and all or some of my tables are missing.
This happens because there is a free version of the app and a seperate paid version. Make sure you are using the version that you originally used to purchase your tables.
Can I transfer my purchases to a different platform?
Unfortunately the markets do not share purchase information, the tables are tied to the market of original purchase.
Can you tell me what tables you are going to be releasing in the future?
We are not allowed to discuss what tables we are working on, but we can tell you that we are working on an exciting line-up. Closer to release we often provide hints for the upcoming table pack.
Why isn't Xbox updated?
As many of you know, we ran into a huge problem when Crave, our previous Xbox 360 publisher, declared bankruptcy. It took us quite a while to find a new publisher, but we finally managed to make a deal with a good publisher, and are currently working on bringing the game up to date for the Xbox 360. We still have some testing to do before the final submission, but we're getting much closer. When the game returns to the store, all currently released tables will be available for purchase. Thanks for bearing with us during this difficult transition.
Where can I submit bugs?
You can either send us a message on facebook, post to our wall to see if others are having the same issue, or email us at support@pinballarcade.com, all of those are checked daily.
When will the graphics on PC be updated to the level of the PS4 version?
Right now we're focusing on the xbox 360/xbox one releases, once the Xbox One version is released, we'll be taking the time to update the PC version.
Why aren't there tournaments for PS4?
There will be soon, we're working on getting them added.
The game is running slow on my computer, what can I do?
If your computer isn't quite powerful enough to run the game at max settings, the configuration menu (selectable by right clicking the game in your library)has many options and adjustments to help boost performance, try turning off post processing, ball reflection, anti-aliasing, and anisotropic filtering until you get a playable framerate.
I am having problems with content I've purchased, who do I contact?
Account issues are addressed by our team at support@pinballarcade.com
Why don't you re-create more EM tables?
While we love all kinds of pinball from every era, as do many of our fans, most people don't seem to be as intrigued by them as they are with solid state tables. That is not to say we'll never release another EM, but it is the reason that those that are in the game are so sparse.
The PS3 version seems to lag a little when I press the flipper buttons, why?
This is a known issue, and it has to do with the way the PS3 renders our game, the best way to reduce the lag is to use"game mode" on your TV if available, and make sure that all video/movie enhancing effects and features on your television are turned off.
I just got a really good score, why is it not showing in the leaderboards?
The leaderboard server updates every few minutes, if your score doesn't show up immediately, don't worry, give it 5-10 minutes and check again.
What's going on with the Wii-U version?
We are still planning to release the Wii-U version of Pinball Arcade, hopefully by the end of the year, we realize that our Wii-U fans are anxious to get their hands on it but it's not quite ready yet, Xbox One has been our main focus and that hurdle is nearly complete.
Will there ever be a 3DS version?
The 3DS is not powerful enough to run the emulation we use in our game, but in the future we may consider porting the scripted tables to the 3DS, if time allows.
What about the linux version you guys mentioned?
We do plan on releasing a version for linux, however the priority of the linux version is low in comparison to the new consoles that we're working on. Once we've managed to release on the major consoles we'll have more time to invest in new platforms.
What about Indiana Jones and The Simpsons Pinball Party?
These are two of the most requested tables out there, after the Addam's Family which we've finally managed to get everything situated for except the kickstarter, which is going well and looks like it will fund. Provided TAF funds, we'll be looking to get another kickstarter-worthy table out there in the future, and both of these are at the top of the list. The Simpsons Pinball Party is much more likely due to the fact that previous attempts to even get a price for the licensing of Indiana Jones haven't beared fruit. If we can find a way to make it happen though, we'd love to bring Indiana Jones to the game as well.
Why aren't there any Data East, Sega, or Capcom tables in the Pinball Arcade?
We're hoping to change that in the future, many of the tables from those companies carry with them heavy licenses, and Capcom's tables require a great deal more horsepower to emulate than, say, Williams or Bally... with recent advances in tech however it may be possible soon.