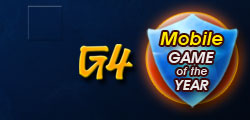 News
Official Statements, News Releases, Press & Newsletters
April 18, 2014
We are having a blast here at WonderCon at the Anaheim Convention Center! We have real pinball tables set the free play in our both, so come buy and show us your skills!
April 11, 2014
Hey everyone! we are proud to announce that High Speed™ is now available on Mac App Store, Steam (Mac/Windows), iOS, Google Play, Amazon, and Ouya! High Speed™ (1986): designed by Steve Ritchie and inspired by his personal experience, this table puts players in the role of a driver who is not planning on stopping.
Run the red light and suddenly sirens shriek, lights flash, an APB is issued and the police chase is on! Flying over ramps and careening down freeways, the get-away is fast and furious! This was the first table to use Williams®' System 11 hardware, the first to play a complete song and it was the first to have a Multi-Ball Jackpot that increased and carried over from game to game.
17,080 units of this table were produced. Check out the table in action!
April 7, 2014
Hey Everyone, It's come to our attention that the first poll we released was compromised, so in order to keep things fair, we've decided to use a different poll that is much more secure.
It's being run, as many of you know, at pinballarcadefans.com and you'll find the link below this message.
We will be taking the results at the end of next weekend, so you have a week to get your votes in.
Happy voting! We're all looking forward to finding out what you guys would like to see.
April 5, 2014
Pinball Arcade High Speed™
April 5, 2014
Pinball Arcade High Speed™
April 5, 2014
Pinball Arcade High Speed™
April 5, 2014
Hey everyone! We are letting you choose one of the upcoming tables in Season Three! Cyclone™, Diner™ or Earthshaker™??? Head on over and cast your vote!
April 4, 2014
We are going live right now on Twitch! Come hang out and check out the new table!
April 4, 2014
Hey everyone! Streaming the new table today at 3:00 PM PST! Not only will you get a glimpse at our next table, but we're going to be giving away some free Tables, and launching a new poll for an upcoming Season 3 table! We're letting you decide!
April 1, 2014
Hey everyone! We are very excited to announce that the PSN Super Patch, along with Fish Tales™ and Black Rose™ are now available for download on PS3/Vita! Within the Super Patch is Stereoscopic 3D functionality for PS3, as well as a slew of fixes for many tables on PS3 and Vita! We hope everyone enjoys! Also, a reminder that today marks the start of our new Timed Tournament on iOS and Android! It's now live and will be running for one week until April 7th.
The tables involved in the tournament are: Fish Tales Black Rose T2 Champion Pub Dr.
Dude Harley Davidson Haunted House Central Park Happy pinning!!
March 31, 2014
Today we're proud to announce a new Timed Tournament to iOS and Android! It starts tomorrow, April 1st (no joke!) and will run for one week until April 7th! The tables to be played in the tournament are as follows: Fish Tales Black Rose T2 Champion Pub Dr.
Dude Harley Haunted House Central Park Get your best pinball games ready!!
FAQs:
How do you choose what tables to re-create?
You can help! We listen to a lot of feedback from the community. We want to build tables that are fun and popular, but we also look at rare and hard to find tables. Join the independently run community at PinballArcadeFans.com
I just installed the Pinball Arcade on my new mobile device and all or some of my tables are missing.
This happens because there is a free version of the app and a seperate paid version. Make sure you are using the version that you originally used to purchase your tables.
Can I transfer my purchases to a different platform?
Unfortunately the markets do not share purchase information, the tables are tied to the market of original purchase.
Can you tell me what tables you are going to be releasing in the future?
We are not allowed to discuss what tables we are working on, but we can tell you that we are working on an exciting line-up. Closer to release we often provide hints for the upcoming table pack.
Why isn't Xbox updated?
We are very well aware of the situation on Xbox, which has prevented us from updating the Pinball Arcade with current tables for some time. This is due to legal problems with Microsoft and Crave and we must wait for legal resolution while we consider other options. Recently we have had some very promising developments in this area which may make a full update to the Xbox possible later this year.